Gary Newman Design – City of Petaluma
We work with the City directly, the Chamber of Commerce, and the Visitor Center to provide maps for many uses.
Software Adobe Illustrator CS5.
Maps for use in the Petaluma Visitor Guide.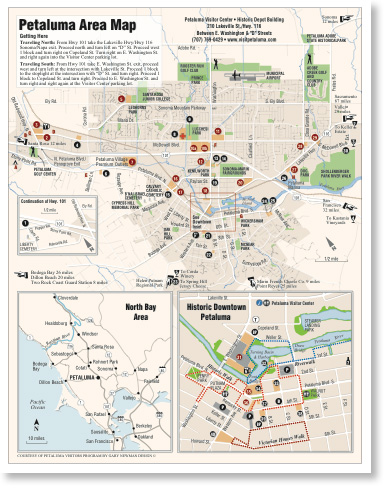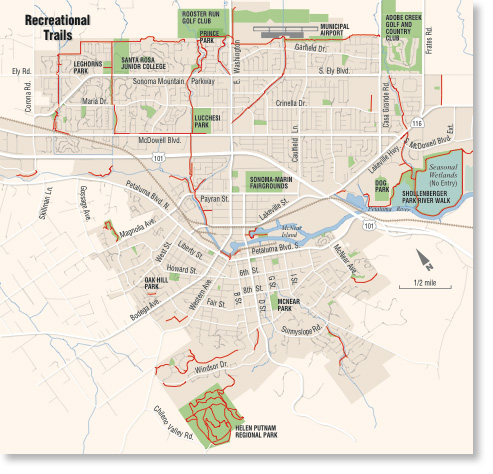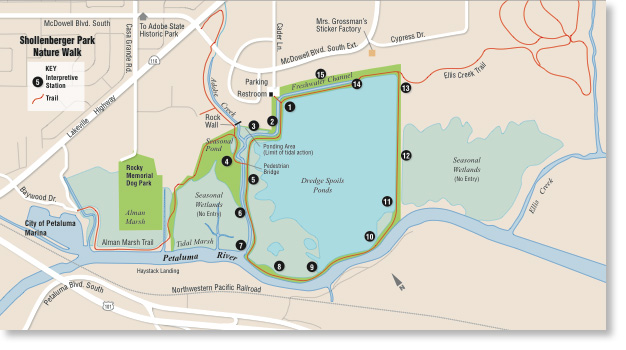 The Turning Basin map was handed out to people who chose to visit Petaluma by boat.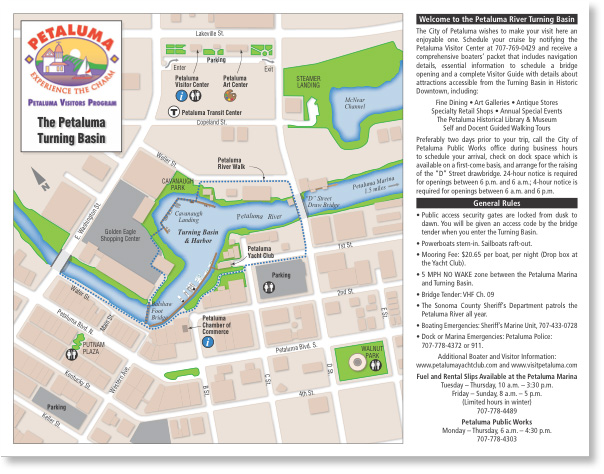 The City made several large Wayfinding maps, printed on metal and placed at strategic locations to help visitors find their way aroound the city.