Photo Retouching and Restoration
Roll your cursor over the image to see the original, unretouched version.
It may take a few seconds for the secondary image to completely load.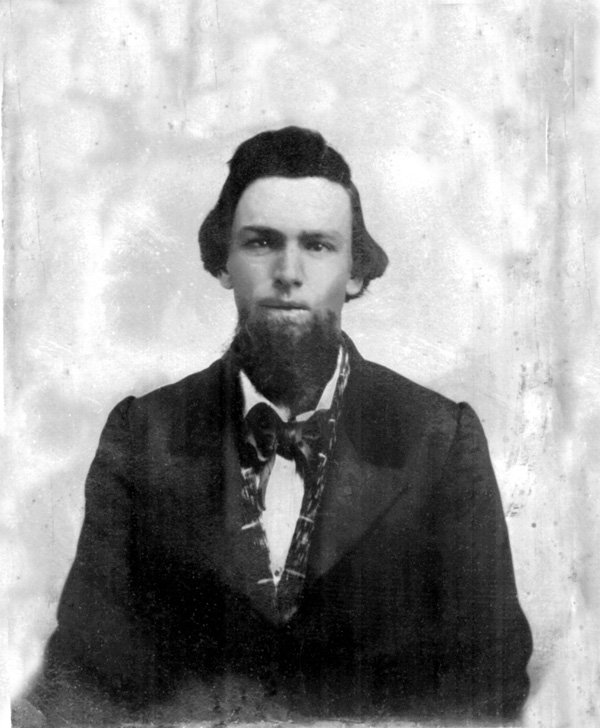 John L. Reedy (dates unknown)
Photo circa 1860
John Reedy was the father of Lucius Reedy.
Scanned directly from the original tintype, an early photographic process.
Below is a detail of this image.