Photo Retouching and Restoration
Roll your cursor over the image to see the original, unretouched version.
It may take a few seconds for the secondary image to completely load.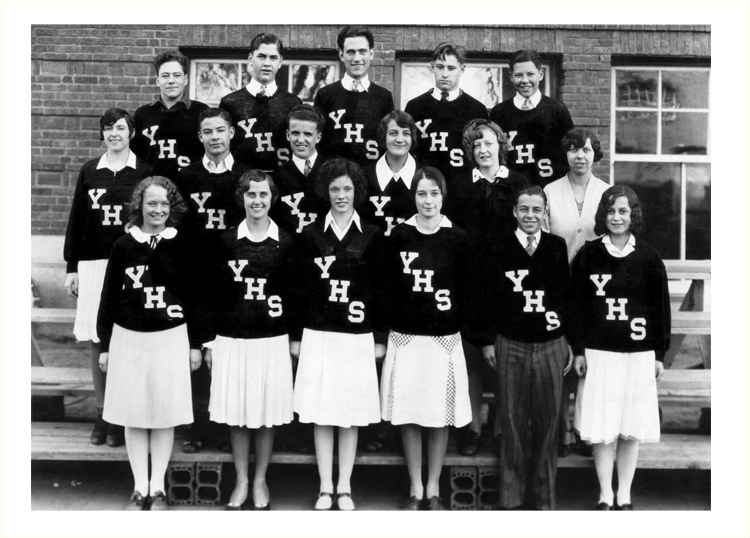 Theodore Sattler (1914 – 2009)
Photo circa 1931.
Yankton High School (South Dakota) glee club. Ted is the guy in the front row.
He married Isabel Reedy in 1945.
Below is a detail of Ted.