Photo Retouching and Restoration
Roll your cursor over the image to see the original, unretouched version.
It may take a few seconds for the secondary image to completely load.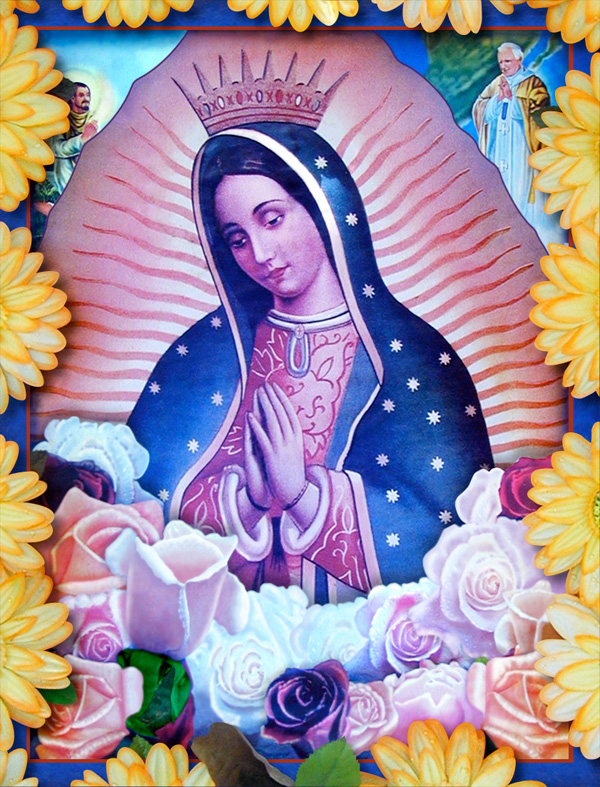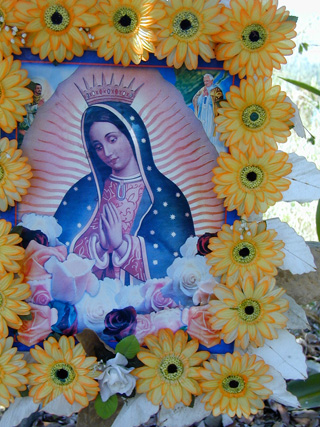 La Virginita is probably the most popular, and certainly most familiar, religious icon in Mexico.
I like the way the grave is further decorated with colorful artificial flowers.
I should have been more observant, but I did not note the date of death of the deceased.
It looks like Pope Benedict in the upper right corner, so it must have been after 2005.
It also appears that the rose montage at the bottom is a poster of photos of roses,
cut out and cemented to the tableau.
In the retouching, I took the liberty of adding soft drop shadows behind the group of roses,
inside the blue frame, and behind the yellow flowers.