Infographics by Gary Newman Design
Selected Graphic of the Year for 2000 by the California Newspaper Association
Please click on the parts to see larger versions.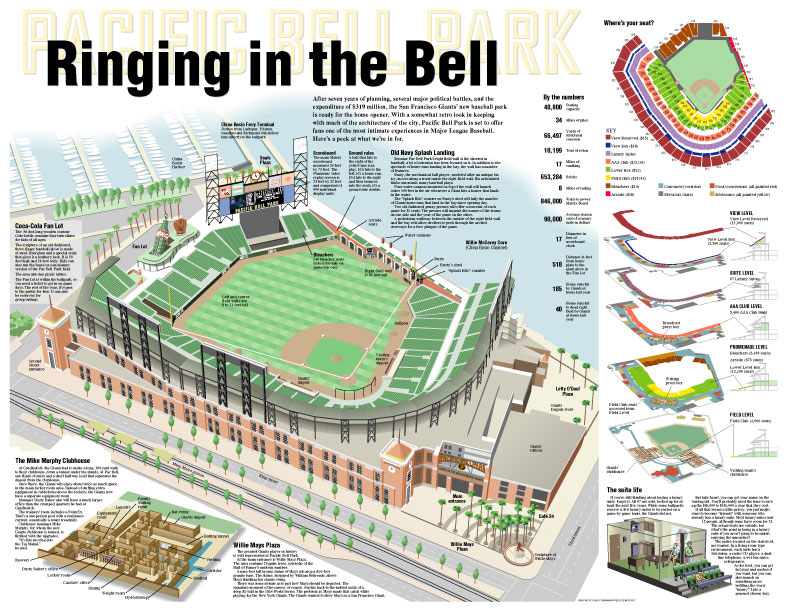 Ringing in the Bell
This graphic was constructed in February and March, 2000. Initial designs were based on personal tours of the park, when the outfield was a muddy swamp and the seats and scoreboard had not yet been built, and a set of blueprints. The art was completed with the aid of aerial photos taken a couple of weeks before Opening Day. The special Commemorative Section was published on Sunday, April 9, 2000. The home opener was on April 11.

Click here for a graphic comparing the sizes of Pac Bell Park and Candlestick Park.

Click here for a graphic describing the grass used in Pac Bell Park.
Software: Adobe Dimensions, Adobe Illustrator