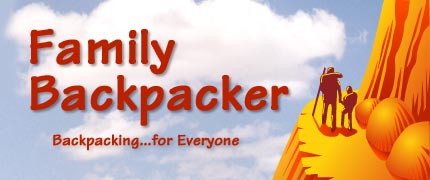 By age 5 to 7, your child can generally walk for ong distances, and as long as you don't overdo it, they may even delight in carrying their own pack.

On the trail, the child's energy level may start to fail as the boredom level goes up. If you can get them to talk about something, they'll often forget they're hiking.

Be prepared to listen to - and participate in - an endless stream of chatter.
Lots more text and pictures to come.