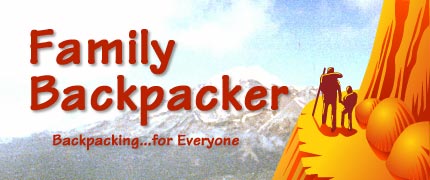 Packing with a toddler is just like packing with an infant - just more challenging. They're heavier, require their own food and lots more diapers But by now they active participants in the wilderness experience.

For the most part, you can use the same carrier you used when your toddler was an infant, but the more inexpensive sling-on-a-frame packs will probably be inadequate. You want something sturdy and rugged.

You need to balance your need for a good quality pack with the fact that you probably won't need it in a couple of years. However, if you keep it clean it can have good resale value.

If you have acess to a good outdoor store, it's best to try any pack on before deciding. Excellent selections and prices are available online from REI and Campmor.
Lots more text and pictures to come.